Kauai Surf Camp
SURF: Beginner friendly wave can be found year round.
YOGA: Serene and peaceful location.
ACCOMMODATIONS: A great home in the town of Hanalei, or nearby.
FOOD: Great small restaurants and fresh produce.
TO DO: All sorts of ocean sports as well as hiking.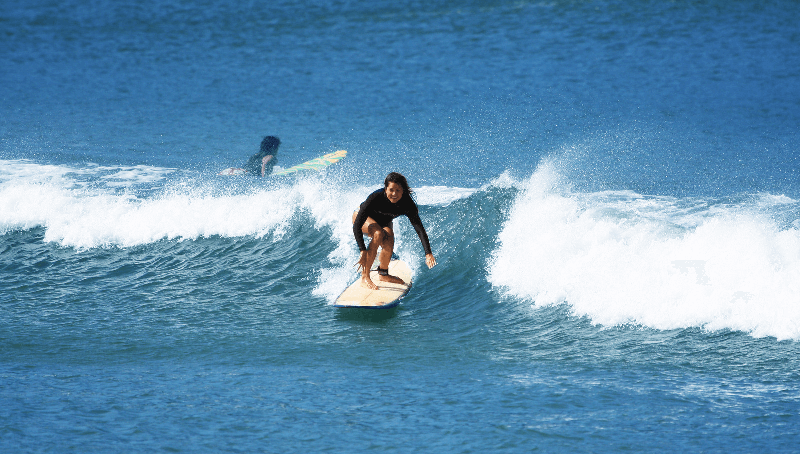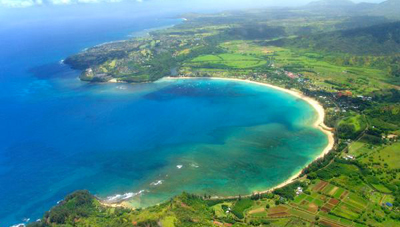 The Location: Hanalei Bay
Hanalei Bay is an ocean playground. The two-mile long stretch of sand offers loads of activities including surfing, stand up paddling (SUP), ocean and river kayaking, sailing, swimming and jogging. You can do any of these activites while you're here.
For surfing, Hanalei has a wave for everyone. There's always a decent wave for beginners at one of a few sand-bottomed breaks along the crescent shaped bay.
Surfing
Kauai has beginner-friendly and more advanced level waves nearly every day of the year. We'll surf waves that are appropriate for your skill level. Hanalei Bay is a choice spot for beginners to learn to surf.
Our experienced instructors will be there to give you guidance and encouragement. We take the time to teach you everything you need to know before paddling out: safety, technique, etiquette and positioning. Learning to surf is a lot about learning to understand the ocean and how to work with it instead of against it.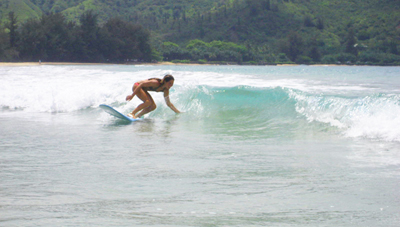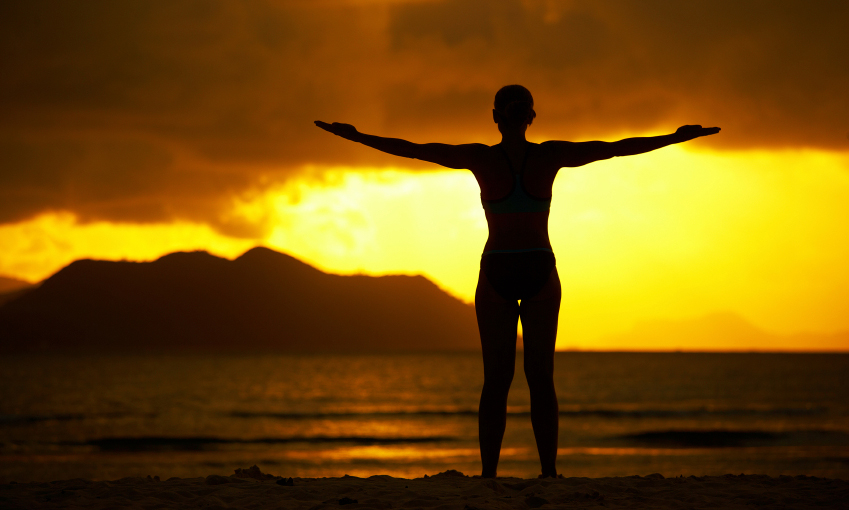 Yoga
Hawaii's perfect weather, clean air and ocean sounds make yoga practice amazing. Yoga is the perfect complement to surfing, both physically and mentally. Like surfing it's a great work out and will teach you patience, insight and balance. Whether you're a veteran Yogi or have never done a yoga lesson, our instructor will guide you through the whole process.
Typical practices will include vinyasa series, pranayama, meditation, as well as standing asana, balancing poses, and restorative poses. Yoga sessions take place on the covered lanai at our house or occasionally at the beach park. Yoga mats are provided.
Accommodations
We feature a number of hand-picked homes and apartments in and around Hanalei that we offer to our guests. Homes come with all the amenities you need for your beach holiday, and can range from beachfront estates to simple studios. The unit that we recommend is determined by the number of people in your group and your budget.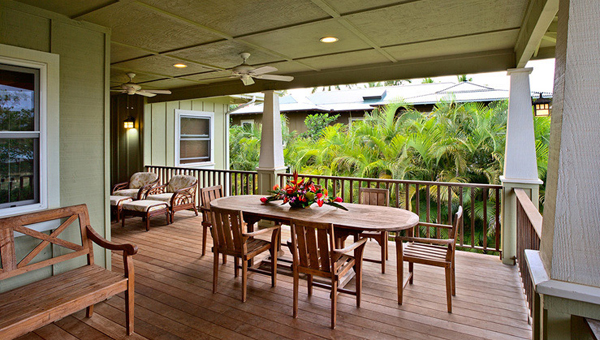 Homes Include
Mountain and/or ocean views
Beach towels and Outdoor shower
Flat Screen televisions and Wireless internet
Bodyboards and other beach toys (beach chairs, snorkels)
Outdoor Lanai with Gas Grill
Fridge/Freezer and Full Size Kitchen
Professionally furnished and rowtained settings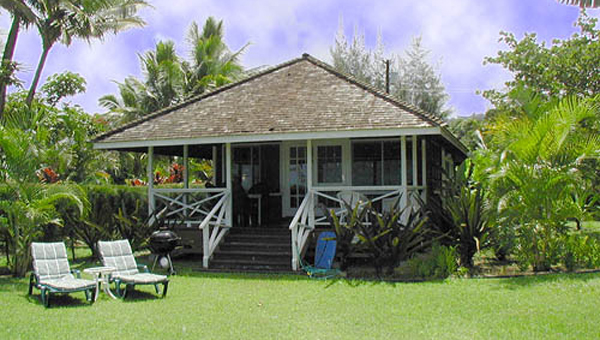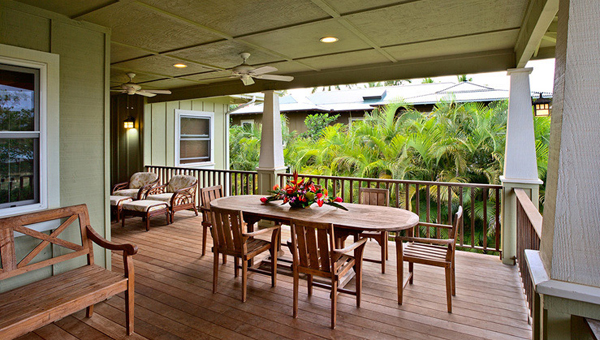 Hanalei Town
Hanalei and it's taro fields are nestled in the valley of Hanalei between the crescent-shaped bay and the lush green, waterfall-covered cliffs of the Napali Coast. It truly is a magnificent place; it's like a garden and surfing paradise.
The center of Hanalei town has many quality restaurants, island boutiques, and mellow surf shops. We're here to give you suggestions on where to go for great local dining, nightlife or a surf board.
Hanalei River begins deep in Hanalei Valley winding through the taro fields, past town and into the ocean at Black Pot Beach Park. Many people enjoy kayaking or stand up paddling the senic river. The valley is designated a national wildlife refuge, so keep your eye out for Hawaiian geese, the NeNe and other rare species. Also if you're lucky, you may spot the herd of water buffalo that live in the marsh of the river.
Na Pali Coast History
Once densely inhabited by native Hawaiians, the Na Pali coast is now a haven for hikers, kayakers and boaters who appreciate its rugged, remote beauty. The movie South Pacific made Na Pali and Hanalei world-famous ,and since then over 50 Hollywood films have been shot in the area. The Na Pali cliffs are the second highest and fastest eroding sea cliffs in the world! This rapid erosion creates the dramatic beauty that makes this area of Hawaii a must-see.
The Kalalau Trail
The famed Kalalau trail is an 11 mile hike showcasing the stunning Na Pali coast. You can easily spend an afternoon hiking along the coast, which is well worth the time and effort. Na Pali is home to many species of plants which can only be found here on its cliffs. Keep an eye out for mountain goats as they like to scale the mountainside. While you're getting a great workout, you'll see some epic views of the Na Pali coast's striking "Cathedrals."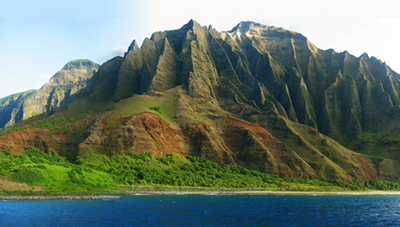 Na Pali Coast Geology
As the volcanic island of Kauai was forming about 6 million years ago, lava traveled through the island in tubes called lava dykes; the dykes cooled slower than the surrounding rock making them harder and more resistant to erosion. Then as the Na Pali Coast begins to erode, the lava dykes are exposed forming Na Pali's amazing "fingers" or cathedrals as they are sometimes called.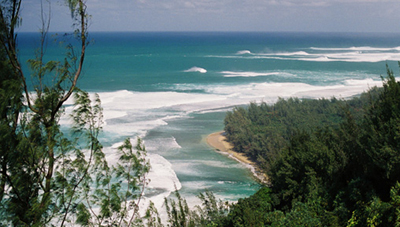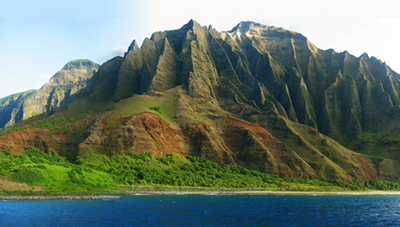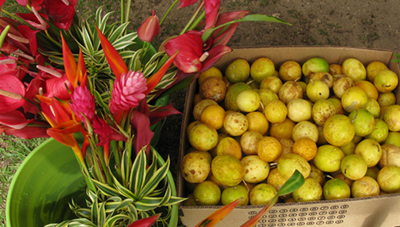 Local Foods
Kauai grows an endless variety of foods that are especially avaiable during the Tursday ad Thursday Farmers Market in Hanalei. You can find fresh oranges, papaya, pineapple, ginger, taro, huge avocados, lemons, greens, beans, sprouts, cucumbers, honey, tomatoes, onions, eggplant...just about everything!
Massage
We are happy to arrange in-home massages to further help you relax and unwind, and we can arrange for other spa treatments or recommend services to you.
Many other activities can be arranged for your trip including: river and ocean kayaking, stand up paddling (SUP), ziplining, horseback riding, boating, fishing and whale watching.